Teaching Another Generation In Need
Back To School Bash 2019 was a Success! (Photos Coming Soon)
December 15, 2018 Community Christmas Event!!!
TAGIN, INC has partner with Good360 & Walmart that allowed TAGIN to assist many families during the 2018 Holidays! If your family is in need please call: 877-824-4657
TAGIN, INC would like to thank everyone that was apart of the Back To School Bash 2018 event on Saturday July 28, 2018! It was Omazing and we were happy to assist each child and their parent. We started with 219 Backpacks with supplies. Since we had such a great turn out 45 more Backpacks were purchased which brings it to a total of 264 backpacks. We were able to assist more then 20 children with new clothing and the number is still rising because we will be assisting 11 more children this week with clothing because of the need. We would like to thank each and everyone of our sponsors that made this event possible. Just to name a few: Publix, WalMart, Sams Club, Ross, DD's Discount, KOGIC Church, Clearwater Community Volunteers Center, ObiOne Global, Obi360 Painting, Nick Tshirts, and many more! I would like to thank ALL the volunteers that assist us on Saturday and the DJ James Hicks was out standing! Parents are already calling into TAGIN 800 number telling us Thank You and for that I would like to say, "Thank You" to ALL that assist!
Next Year will even be bigger and better! Back To School Bash 2019!
3rd Annual TAGIN, INC Event April 22, 2018 "I Am A Beautiful Me" !
Over 100 men, women, youth (boys & girls)
Breakfast on the WATER!
| IMG_8975 | 7U5A7133 | 7U5A7162 |
| --- | --- | --- |
| 7U5A7041 | 7U5A6977 | 7U5A6948 |
| 7U5A6930 | 7U5A6931 | 7U5A6897 |
| 7U5A6895 | 7U5A6884 | 7U5A6867 |
| 7U5A6855 | 7U5A6848 | 7U5A6838 |
| 7U5A6804 | 7U5A6799 | 7U5A6788 |
| 7U5A6754 | 7U5A6761 | 7U5A6708 |
| 7U5A6697 | 7U5A6693 | 7U5A6699 |
2017 Back To School
TAGIN, INC assisted students with supplies, backpack and clothing.
TAGIN, INC also sponsored a luncheon of over 80 Teachers and Staff Members at Van Buren Middle School!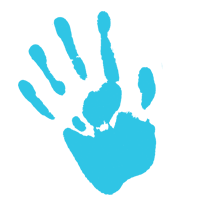 2nd Annual TAGIN Event Successful!
Host by: Michael Clayton
Thanks to our sponsors:
NFL Alumni Tampa Bay Chapter
Generation Next Foundation
Eckerd Kids
KOGIC Church
Camelot Mobile Home Park
​
1/3
LEAVING YOUR HAND PRINT
ON THE NEXT GENERATION
Shopping For School Clothes for Students that TAGIN adopted for back to School 2016! We were able to service over 45 Students with School Supplies and Backpack! Go TAGIN TEAM! Thanks for your hard work and support! We would like to thank Wal-Mart & Ross and each person that donated during the Back To School for Students!
20160801_204201
Shopping for School Clothes for Students
1/1
Teaching Another Generation In Need (TAG-IN) is a non-profit organization dedicated to positively impacting the next generation. It is committed to leading, guiding, encouraging, and mentoring youth toward a hope and a future. With this objective in mind, TAG-IN focuses on building esteem within today's youth by showing them new opportunities and sparking passion to accomplish anything they set their mind to do.
This organization will introduce them to banks to learn money management, government officials to teach the importance of their opinion and their vote; business professionals and entrepreneurs to guide them toward employment and independence; college campuses to expand their educational horizons and much more.
TAG-IN knows that it can't singlehandedly change the next generation. Therefore, it endeavors to partner with organizations dedicated to providing hope and opportunity to today's youth. If impacting the next generation is on your organization's "To Do" List, we invite you to partner with
TAG-IN. This occur in a variety of ways from tax-deductible financial contributions, sponsorship at various events, volunteering your services, etc.