Teaching Another Generation In Need
Services Offered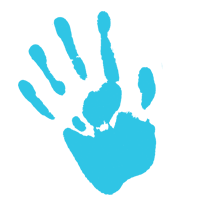 Service I: Mentoring (Essential)
Mentoring is a partnership that will occur in one or two forms: youth to youth and/or professional to youth. Through these relationships, youth will know that they have a partner with whom to share challenges and struggles, celebrate the highs of life, and brainstorm ideas. The goal is to build and enhance positive, caring, and supportive relationships
Service II: Tutoring (Essential)
We have devised a comprehensive tutoring program for our youth. While we will have professionals to tutor and support youth in any area where they may struggle academically, we have another avenue of support that will prove equally beneficial. It is peer to peer tutoring. We plan to accomplish this by reviewing each student's report card to determine which classes they are good in and which one they need assistance. For the ones in which they excel, they will tutor in that area. Either from a peer or professional, they will receive assistance for the areas, where additional support would prove beneficial.
Service III: Ready for Work (Electives)
Whether a cooperation or trade business, we want to offer students the opportunity to get hands-on experience in potential career avenues. This internship will allow them to see the expanse of available opportunities. Our goal is that they will gain skills that will be useful to them throughout school and ultimately their lifetime. Some of the skills we would like instilled in the youth are time management, conflict resolution, communication, professionalism, etc.
Service IV: College Prep (Electives)
For those who are academically focused, we want to encourage them to pursue higher education. We will promote this by offering test prep courses, college visits, assist with finding grants for education, completing college applications, and motivation throughout the process. We want each student to know that they are capable and deserving of this opportunity. We will also partner them with others who have successfully navigated the college experience.